Expert

Bat Removal

and

Bat Control

in Lyons, NY
We are excited to expand our services to offer safe and effective bat trapping and removal services!
Having a bat or bats enter your home can be a very scary thing – especially in the middle of the night! Bats most commonly enter your house through the upper levels of a home such as your attic or an upper apartment. It is important to understand the distinctions of bat sightings; for example, a bat that is in your home's common areas such as a living room or closet, is most likely there by accident. Bats nesting is what you have to be aware of. When bats intentionally nest indoors, they find areas that are dark, undisturbed, and have easy access to the outdoors so they can feed at night. Such places include attics, wall voids, chimneys, and barns. Bats tend to be very secluded, so some homeowners may go years before discovering a bat nesting in their home.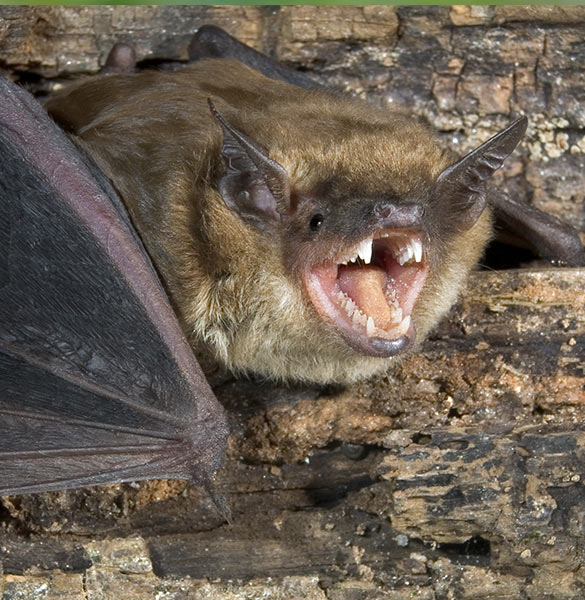 Stop the Infestation Fast Contact Us
Top Signs that
Bats

are in Your House
While some signs of bats may be obvious, some may go unnoticed if you're not paying attention. Some of the most common signs that there's a bat on premises include:
Piles of droppings in one corner of the attic or near the entry point

Droppings on attic insulation

Stains on the attic walls from urine

Your attic has a strong smell of ammonia, which is caused by excrement

Hearing small squeaking noises or scratching

Seeing live or dead bats
If a bat enters your home in the middle of the night and you're unable to get professional service, we recommend opening the windows in your home so that the bat may have an opportunity to fly out. Bats will typically leave as the sun rises since they're attracted to light. If this doesn't work, call the professionals at All Seasons Pest Control today and we'll send our crew of bat removal experts out as soon as possible.
Schedule a free estimate online or call/text All Seasons Pest Control at 315-548-4427 or schedule an appointment online! We're A+ Rated with the Better Business Bureau, trust our professionalism and reliability when it comes to handing your ant infestation.